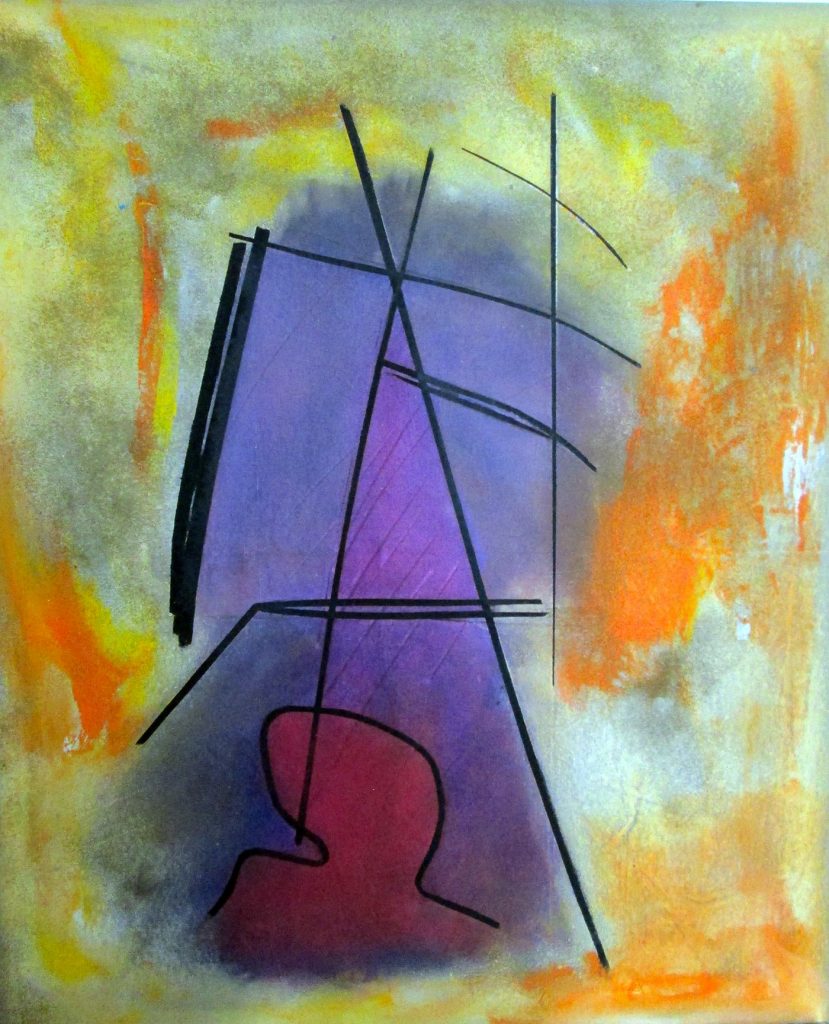 Ambrosio Paolo, Maybe born …, 1984, cm. 150×120 mixed media on canvas
The art of the image
that has its roots in research with application:
-Literature:
The "Beauty factory" (La fabbrica della bellezza) 2017 text in Italian and French, by Paolo Ambrosio, editions Prinp Torino.
The personal past with its accumulation of experiences, and the collective past with the  accumulation of facts that are shared with others are suffering as they emigrate into a digital world that separates facts from experience of the Art.  About we have an imbalance between internal and external knowledge with the image of today that no longer has memory of the past and leads us to continuous criticism with an incentive to do.  ….
The creative has much in common with the poet and the artist but their analytical and logical skills are certainly not enough. Communication is like a wave whose crest can submerge everything while the new economy involves a revolution in the determination of values ​​not to be forgotten. This essay is a tribute to cognitive society in harmony with the real expectations of culture. Insights express individuality through emotions and sensations capable of having a relationship with the work. What is of interest is the experience of the user through the images since without many Gospel words of presentation people understand in their own way. The images look at us, they call us in an emotional way with their wisdom; decrypting them is like getting lost in the forest to find yourself without being harnessed by nonsense. Paolo Ambrosio with long experience as an art gallery owner, published in 2017 "The beauty factory" text in which the author immersed himself in the thought of the psychoanalysts Freud and Lacan with the aim of highlighting the need to make observations of the image at the level of the unconscious. Later he undertook a research on the mechanisms of emotional pleasure hidden in the images to which he gave the floor. The original approach of images considered subjects and not objects has allowed the acquisition of values ​​that enter, like music, into the fortress of the observer's pleasure. The comment of each image interacts with the explanatory text of the research mechanisms.
-Analysis of the work of painting, bronze and glass sculpture.
-Publication of technical texts. See drawing in the sidebar.
The creation of us images from nothing to fullness, is a long body to body between our image attributes and the author who, through  consciousness, eventually finds the solution primarily expressive with the drawing.
-Realization of glassfusings.
have a look at most creative sculptures glassfusing
 arkiviop@gmail.com